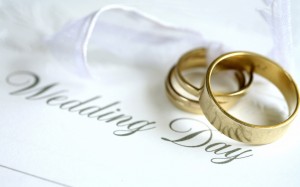 The Thai Marriage Visa or "O" visa is usually issued by the Thai Embassy as a single entry visa. That means that the Marriage Visa issued is only good for 90 days stay in Thailand upon entry. The Marriage Visa may be extended inside the country at any Thai Immigration offices for 1 year at a time with the following rules in place. The visa rules do change so this is only good as at the time of writing . Thai Immigration may somehow change the process and also the income levels, so speak to a visa lawyer in Thailand about any new changes to the rules.
The rules or requirements for the Thai Marriage Visa extension are as follows:
These are the requirements for the extension of the Thailand Marriage Visa:
Thai Marriage Visa Requirements:
1. Application Form (T.M. 7)
2. A copy of your passport
3. Financial proof such as:
3.1 Tax Certificate Por.Ngor.Dor.1, Por.Ngor.Dor.91
3.2 The applicant's 2×2 inches photo.
3.3 Income affidavit from the embassy if using 40,000 THB proof of monthly income
3.4 Bank Statement together with a certified letter from the bank if using 400,000 THB money as a financial proof.
4. Copy of Marriage Certificate.
5. Affirmation of freedom to marry
6. Copy of House Registration. (Thai National Spouse)
7. Copy of I.D. (Thai National Spouse)
8. Copy of Birth Certificate (If there is any children)
9. Proof of address
10. Signed map of address
11. photos of the house with the applicant and wife in all rooms of the house and some photos takes outside the front door showing the house/flat number
N.B. Please bring original documents along.
The rules for the marriage visa extension is that you are able to show an income of at least 40,000 baht per month, this can be from an income or from a pension. Your embassy will normally provide you with this type of documentation if it is a government pension or they can verify that the income is correct if you provide them with a letter from your pension fund to certify. You may also use 400,000 baht in a Thai bank account as for the financial requirement, as long as you have opened your own Thai account. Either way speak to a lawyer if you run into difficulty with the visa process.